Home
Family
Ministry
Interests
Travel Blog
Location
Contact


Since I was a teenager I had motorcycles in my blood. I did not own one until I was thirty-five years old. My specialty is factory-turbocharged motorcycles, and I am the Membership Director for the Turbo Motorcycle International Owners Association.

My current stable includes a 1982 Honda CX500T, a 1982 Yamaha Seca XJ650LJ, and a 1984 BMW R80RT for 2-up touring. It's good I don't have a five-car garage, or there would be more of these ponies in the stable. I'd be interested in adding a Matchless G-9 or a Yamaha GTS 1000. Of course, then there's always a Honda Super Hawk, a BMW R1100RS, a Honda CBX, and . . . It's better if other people own them, and sometimes I can enjoy looking at them.

My most recent project was to adapt the hard bags from a Silverwing and mount them on the Honda. I designed the mounting hardware as I went, and it turned out just ok. It stood the ultimate test of serving me well on a 2843 mile trip to Truckee, CA, for the first western annual turbo bike Rally in the Valley. And, by the way, those letters were meant to be backwards--you figure it out. And in 2003 I rode it out to Kingston, ON, Canada, for an eastern rally--3514 scenic miles.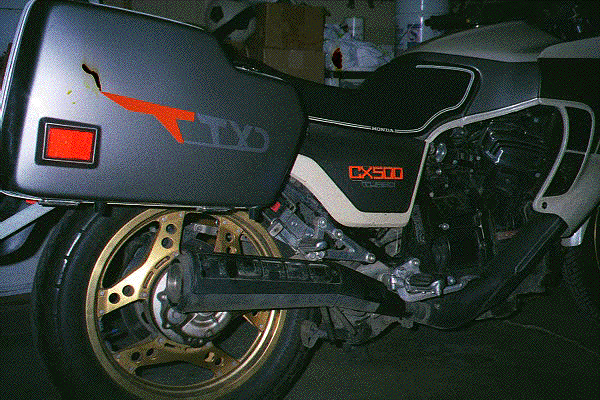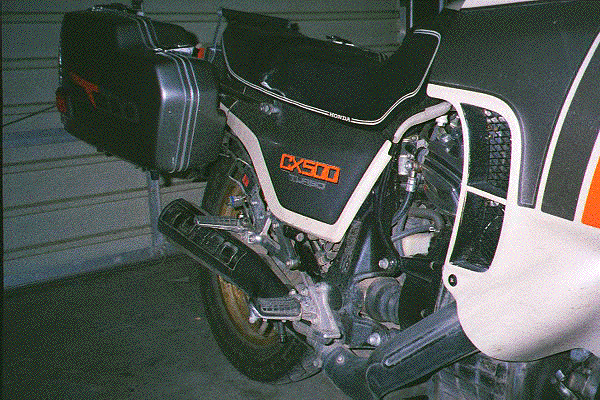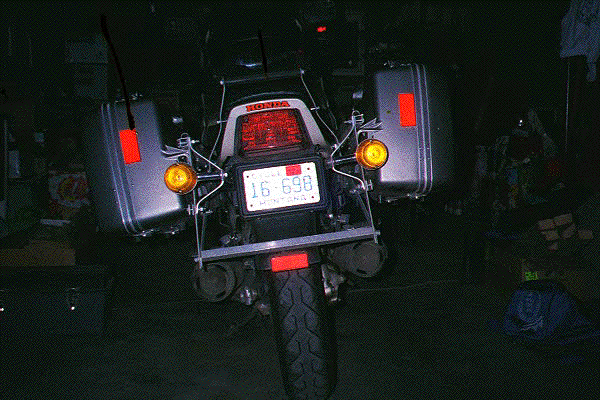 (Click on pictures to see a larger version)



Much has changed here. The above is true as far as history is concerned, but I no longer own any turbo bikes. They were fun, but after twenty years with them I have moved on, one could say 'downsized.' We still have the BMW, but recently I purchased a new Buell Ulysses. It is nicknamed The Hooligan. If you rode it, you would know why. If we can ride it well two-up, once we mount a complete luggage system, we may downsize even further to just that bike. Why not simplify?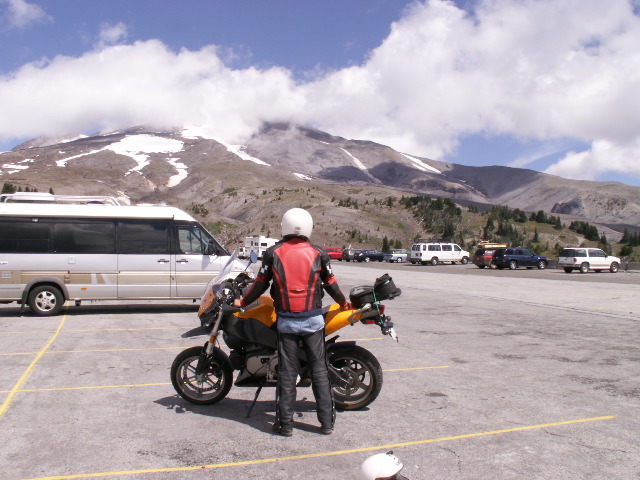 Turbo Motorcycle International Owners Association - http://www.turbomotorcycles.org